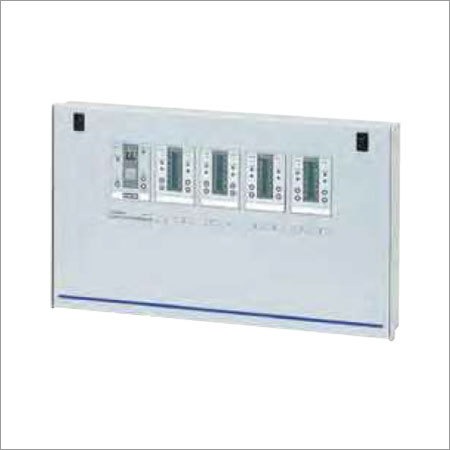 LNG Gas Detector
Product Description
With the assistance of our knowledgeable professionals, we are able to manufacture, export and supply an extensive assortment of Cng Gas Detector. Provided detector is precisely manufactured by making use of the superior grade basic material with the aid of pioneering methodology under the strict direction of our technocrats. It is extensively used at industrial plants, refineries, etc to detect the presence of harmful gas. Besides, this Cng Gas Detector can be availed from us at affordable rates.
Features:
Sturdiness
Fully configurable
Easy to operate
Excellent detection and monitoring
Monitors gas leakage even during a power failure or other lifeline failures.(on models with a built-in backup power supply)
Continuously monitors for 30 minutes after a power failure, then intermittently monitors for 2 days. The interval between observations depends on the number of detection points. (NV-500)
Continuously monitors for 30 minutes after a power failure. (NV-400/410/600HS)
Operated normally in a seismic qualification test equal to intensity of 7 on the Japanese earthquake scale. Earthquake-resistant design considering great earthquakes.
A plastic molded case which contains the electronic circuit is hard to break and has substantially improved insulation. The case structure has been refined to increase the strength.
Gas concentration at the time of an alarm is shown at a glance. NV-410 shows a scale of 0 to 10. (No unit) Battery life can be measured by one-touch operation. (Battery life check function)
Very easy to change the alarm set value. (+key)
NV-500 has extremely easy zero adjustment and span adjustment. (One-touch calibration function)
Wide operating voltage range of 85-264V.
NV-500 comes with Zero suppression function.
Specifications:
Item

Model

NV-400/NV-410

Detection Principle

Hot wire semiconductor

Gas Detected

NV-400: Town gas (Natural gas)
NV-410: Town gas or Industrial gases

Detection Points per Unit

Monitors 2 points per unit

Detection Range

NV-400: O-100% LEL
NV-410: As per specifications
Concentration Indicator
Alarm Set Value Indication
Backlight
Peak Hold Function (on alarm)
LCD bar-graph meter (53 dots x 2 lines)
Direct reading scale (except NV-410)
Yes
Holds a peak value on alarm, which is canceled by the Reset

Alarm Set Value(default value)

NV-400: 10% LEL for 1st stage, 24% LEL for 2nd stage
NV-410: As per specifications

Alarm Accuracy

+/-25% of Alarm Set Value (under identical conditions)

Response Time

NV-400/410: 30s or less at 160% concentration of an Alarm Set Value (excluding sampling delay for extractive type)

Alarm Indication

Individual alarm lamp latching

On alarm: Flashes red, lights up after the Buzzer Stop Complete lock (Turn off by the Reset after the level declined)

Alarm Sound




On alarm: Intermittent buzzer, stops after the Buzzer Stop

External Alarm Output

Individual alarm contact

1a no-voltage (Contact capacity: 2A@100 V AC)

Individual voltage output

0-6-12V DC (20mA or less)

Collective alarm contact

1c no-voltage (Contact capacity: 2A@100V AC)

Centralized monitor panel output

0-6-12V DC (20mA or less)

External buzzer contact

1a no-voltage (Contact capacity: 2A@100V AC)

External buzzer voltage output

Intermittent voltage signal (12V DC, 10mA or less)

Alarm Delay

Selectable by a DIP switch (10s constant)

Main Power Source

85-264V AC

Power Consumption

When using KD-14

Diffusion type (15+3.5n)VA

When using PD-14

Extractive type (15+8n)VA

Backup power source (only on models with a built-in backup a power supply)

Battery type

Sealed lead acid battery

Overdischarge prevention function

Yes

Battery life check function

Yes

Battery voltage indication

2-digit LED

Exterior Color

Munsell 2.5 PB 7.0/1.0