Combustible Gas Leak Detectors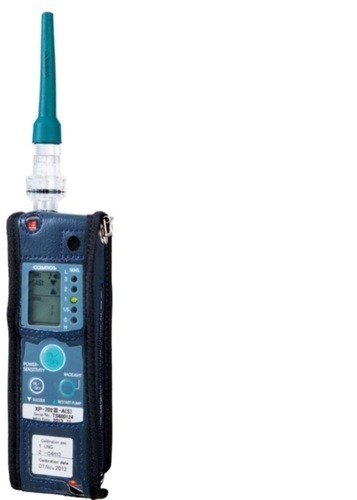 Combustible Gas Leak Detectors
Product Description
Combustible Gas Leak Detectors
Our organization has gained recognition as one of the distinguished manufacturers, exporters and suppliers of high quality Combustible Gas Leak Detectors. These leak detectors are used for detecting the leakage of combustible gases. Suitable for liquefied petroleum gas (LPG), natural gas (methane), propane, etc, these gas leak detectors have both audio as well as video alarming facility. We design and manufacture these gas leak detectors in accordance with the international quality standards using optimum grade raw material and ultra-modern technology. Further, we offer these Combustible Gas Leak Detectors in various specifications as per the exact needs of the clients at industry leading price.
Features:
Compact design


Clear display

Easy to use

High strength
Specifications:
Model

XP - 702 II Z-B

XP - 702 II Z-A
XP - 702 II Z-F
Gas Detected

One type of combustible gas (e.g., city gas, LPG)

Two type of combustible gas (selectable)

CFC substitutes and combustible gas (selectable)

Detection Principle

Hot wire semiconductor

Minimum Detectable
Leak Rate

City gas, LPG, etc. : 3.3x10-6 Pa m3/S
CFCs : Leakage of 12.4 g/year (R-407C) or 11.2 g/year (R-410A)

Minimum Detectable
Concentration

City gas, LPG, etc. : 10ppm
CFCs : 30ppm

Response Time

3s or less (not including CFCs)

Detection Indication

Intermittent buzzer and flashing lamp

Power Source

3xAA alkaline dry cells

Battery Life

Up to 18 hours (by alkaline dry cells) at constant temperature and humidity

Operating
Temperature

-20 to 50 oC

Dimensions

W60 x H140 x D40mm (excluding protrusions)

Weight

Approx. 260g (excluding batteries)

Standard
Accessories

Probe with filter/moisture trap, Check gas, Standard attachment, 3xAA alkaline dry cells, Hand strap, Spare filters

Optional Accessories

Probe for testing roadway surfaces, Telescopic gas probe, Earphones, etc.