Hydrogen Gas Leak Detector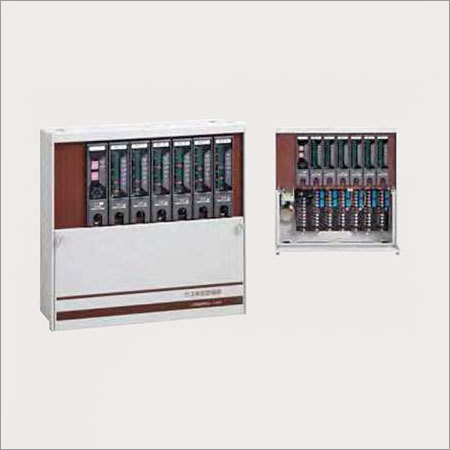 Hydrogen Gas Leak Detector
Product Description
Fostered with immense years of industry experience, we are involved in offering of Hydrogen Gas Leak Detector. Offered alarm is mainly installed at industries for detecting hydrogen gas leakage. Our seasoned team of technical experts manufactures this detector alarm with the help of ultra-modern techniques and by making use of the finest quality basic material. In addition, we provide this Hydrogen Gas Leak Detector at reasonable rates to the clients.
Features:
For measurement of high concentration gas up to 100 vol%
Sturdy and compact built
Suitable for inspecting the amount of gas remaining in tanks
Extended battery life of up to 30 hours
Compact design.
Standard cases for 3/6/9/12/15/18/21 points are available.
Wide variety of input power sources.
Can be equipped with a Zener barrier.
2-stage alarm is also available.
Combination of the V3 series (or V/V2 series) units allows detection of and alarm for various gases.

Outline
V-810 gas detector is a compact system of wall (panel) mount type which combines indicator units, an alarm unit, and various gas detector heads of the V series.
Detects combustible gases, toxic/specialty gases, and oxygen (oxygen deficiency) and gives an alarm signal when the gas concentration goes over a set value (or under a set value for oxygen deficiency), so as to prevent gas accidents such as gas explosion, poisoning, and oxygen deficiency.
VB-810 incorporates a backup power supply unit.
Specifications:
Item

Model

IV-810

Gas Detected and Detection Range

As per specifications

Gas Concentration Indication

Depends on the indicator unit specifications

Alarm Set Value

Adjustable within the detection range

Alarm Accuracy

Combustible gas: +/-25% of an Alarm Set Value Toxic gas: +/-30/o of an Alarm Set Value Oxygen: +/-1.0vol/o of an Alarm Set Value (Conforms to JIS T 8201)




Alarm Indication




Indicator Unit

Alarm Unit

Gas leakage alarm

Alarm lamp (red) flashes (Lights up after Reset)

Lights up red and buzzer sounds intemittently on alarm from at least one indicator unit (Buzzer stops after reset)

Trouble Alarm

Power lamp (green) goes out (Non-latching)

Lights up red and buzzer sounds continuously on trouble with at least one indicator unit (Buzzer stops after reset)

Latching is standard for the alarm indication of the indicator units and the alarm units. (Non-latching is also available.)

Contact Output

Indicator unit (individual alarm): lst stage (1a), 2nd stage (1a), 1A@TOOV AC (resistance load) Alarm unit (collective alarm): Alarm 1 (1c), Alarm 2 (1c), 1A@100V AC (resistance load), Trouble (1a), Buzzer (1a)

External Output *1

4-20mA, 0-l0mV, 1-5V (option)

Operating Temperature Range

-10 degrees C to 40 degrees C

Power Source

100-110V AC+/-10%, 200/220V AC+/-10%, 24V DC+/-10%

Power Consumption

Diffusion type: (25+5n)VA, Extractive type: (25+10n)VA (n is the number of the detection points)

Others

l.Green lamp flashes for 30s upon energization 2.Alarm delay (option) 3.Linearization (option) 4.Low flow alarm (option for V2/V3 series)
1 V 2 Series are not capable of 0-10mV output.