Semi Conductor Gas Detector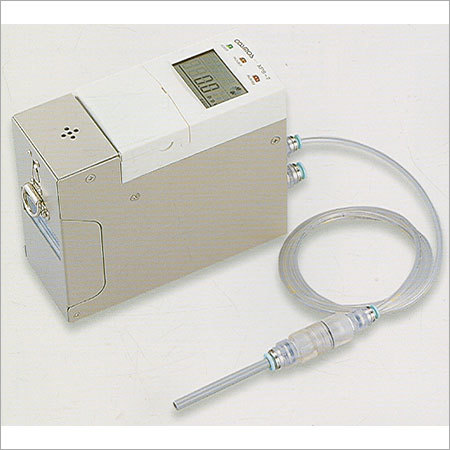 Semi Conductor Gas Detector
Product Description
Features
A single XPS-7 can be used for a variety of semiconductor gases, simply by changing the sensor unit.
Cassette-type sensor units eliminate calibration.
Specifications

Model

XPS-7

Detection Principle

Electrochemical cell

Gas Detected

Semiconductor manufacturing gases

Sampling Method

Extractive

Detection Range

Depends on the specifications

Resolution

1/100 of full scale

Indication Accuracy

10% of full scale

Alarm Mode

2nd stage alarm type

Alarm Indication

Intermittent buzzer, flashing lamp

Response Time

60s or less (60% response)

Operating Temperature

0 to 40C

Power Source

4 x AA alkaline dry cells (*1) or an AC adaptor

Battery Life*2

Up to 12 hours (by alkaline dry cells at 20 without alarms)

Dimensions

W62 x H150 x D128mm (excluding protrusions)

Weight

Approx. 1.3kg

Standard Accessories

Gas sampling hose with probe, shoulder strap, 4 x AA alkaline dry
cells, Spare filters

Optional Accessories

AC adaptor (100 VAC/6 VDC), sensor stocker, log data collection kit
Under identical measuring conditions.
Battery life may vary with ambient conditions, conditions of use, storage period, battery manufactures, etc.